April 17, 2015
Vacation Book Number Five: How to Be Both by Ali Smith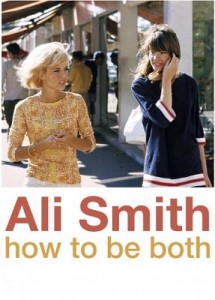 There were weird weird connections between Susan Hill's I'm the King of the Castle and Barbara Comyns' The Vet's Daughter—they were different in tone and time period, but both had a gothic sensibility, animal imagery, featured powerless women and had similar, devastating deaths at the end. Comyns was funnier though. Still, it's always so odd how certain books to one another, uncovering layers of meaning that would not have otherwise been deciphered. And now my next book is Ali Smith's How to Be Both, which I'm just about to start. It's on the Baileys Prize shortlist, and I've heard so much about it. Though I won't have much time to read tomorrow—we're driving to the Midlands to visit the Book Barge, and then from there to Chatsworth House, and home via the Peak District (with a Bakewell Tart en-route, I hope). Which promises to be an epic day, and I am very excited.
Today we stayed closer to home, with a trip to the Dewlay Cheese Shop, where we got some famous Garstang Blue and other deliciousness. We visited a nearby farm soon after so the children could see sheep not just through a car window, and they had a tea shop, of course, so scones and jam were had, and that was excellent. After Iris's nap, we took advantage of having the sea at the end of our road, and went to the beach, building sandcastles, digging holes, collecting shells and stones and washing them off in the tide pools. The sky is enormous here, horizons stretching forever. It's one of the most beautiful places I've ever been.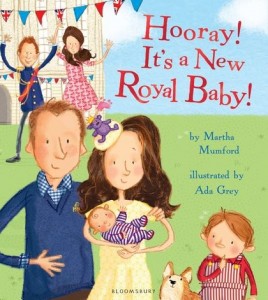 And what have the children been reading, you might wonder? We got It's a New Royal Baby, The Big Katie Morag Story Book, Alfie's Shop, and Hairy McLary, Shoo. Harriet and Iris have also enjoyed watching the Katie Morag TV series on the BBC, which is wonderful and the most remarkable adaptation of the storybook illustrations. Plus their Nana bought them the Paddington movie on DVD, so there has been plenty of entertainment all around.