March 10, 2015
An Artist Lives Here
As you know, I love Carson Ellis's new picture book, Home, and one of its chief delights is the final image, "An artist lives here." It's a glimpse into the book's creation, and a fascinating self-portrait.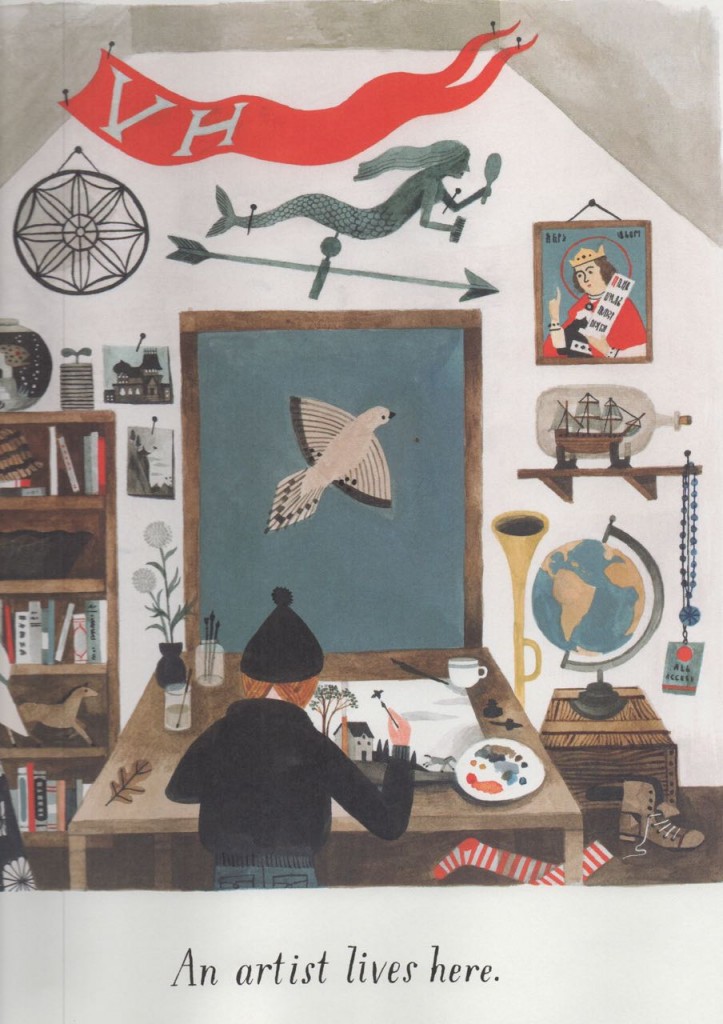 It reminded me of another book that we've been enjoying, Any Questions by Marie-Louise Gay.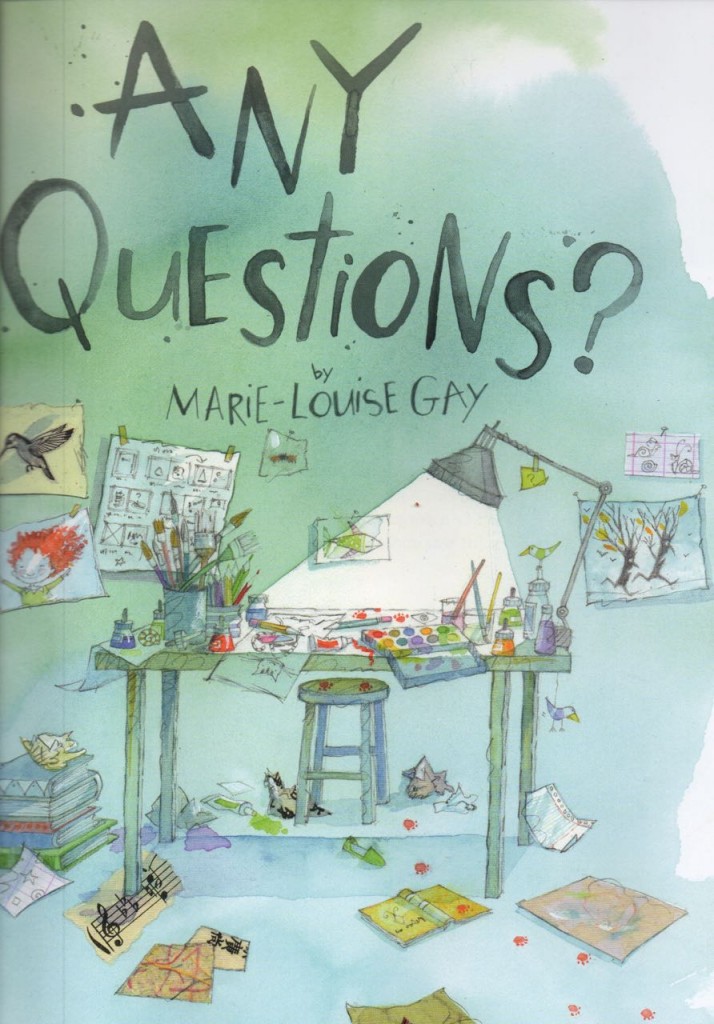 But where is the artist who lives here? Here she is!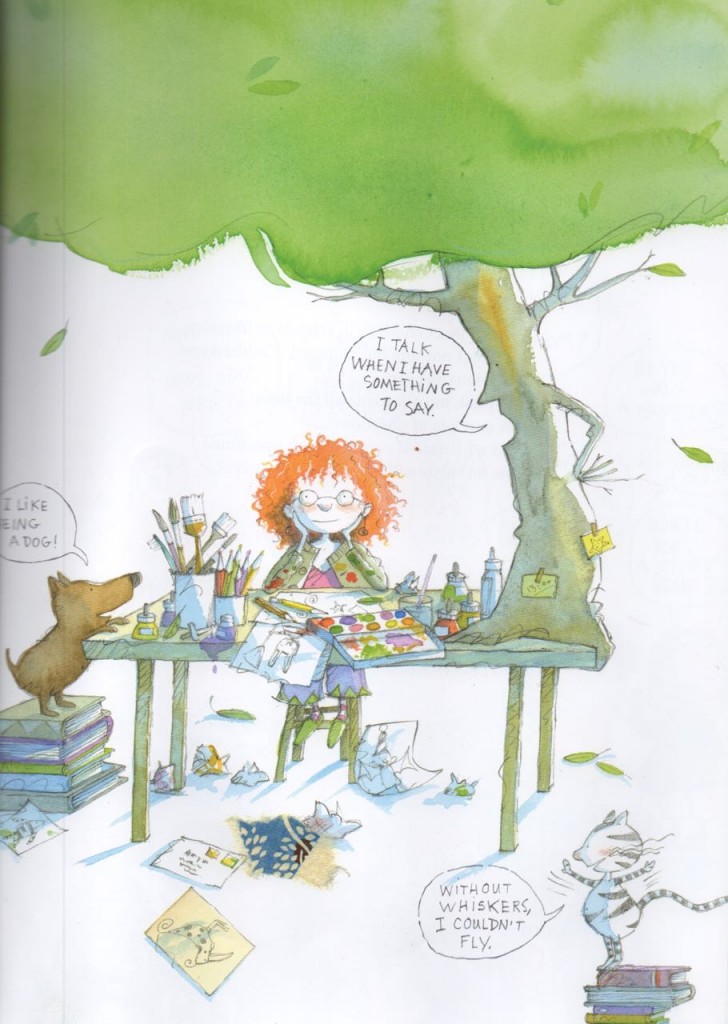 And surely, I thought, there must be other examples? It all seemed quite familiar, vivid in my mind's eye. But when I thought about it, I came up with nothing. Except for Virginia Lee Burton's Life Story, which isn't of an artist in her studio (because her studio, as the book tells us, is in the barn behind the house). But there she is down in the lefthand corner painting a picture of the entire scene, finding inspiration in her own surroundings just like Carson Ellis and Marie-Louise Gay.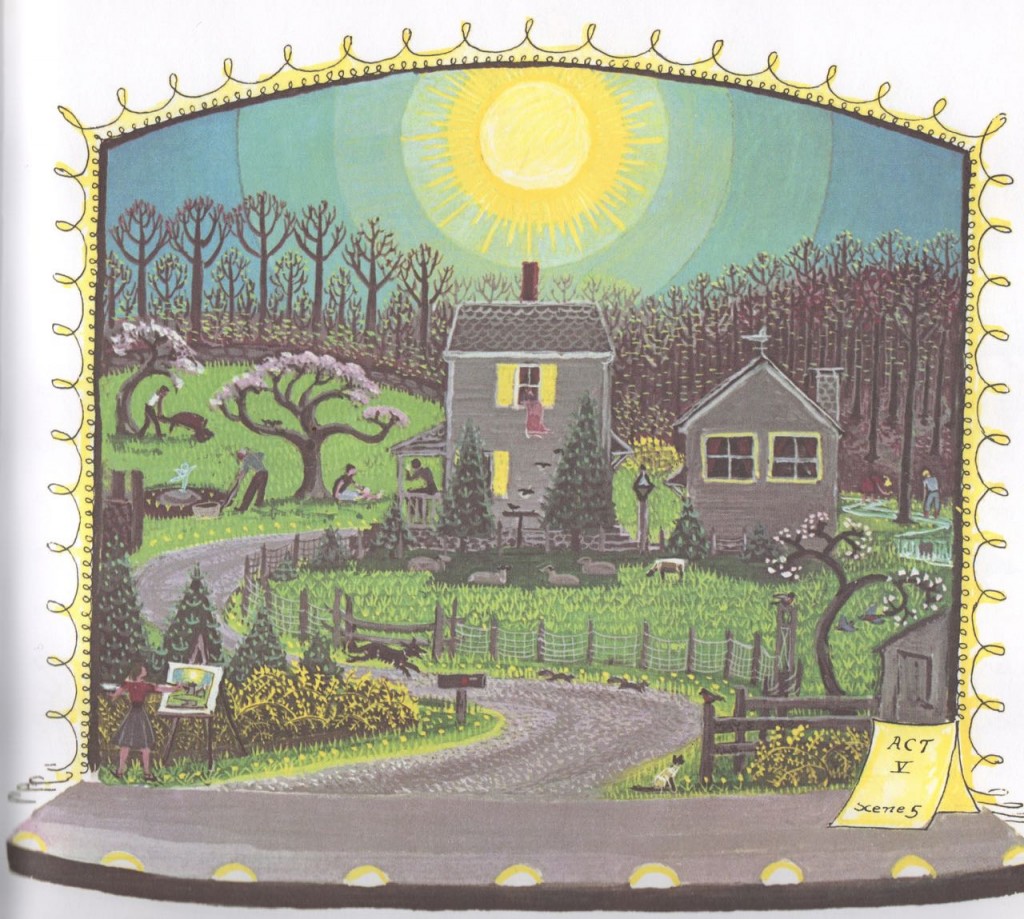 There must be more though. What other picture books can you think of in which the artist includes an image of the artist herself at home (which is to say, at work)?