January 19, 2014
The M Word is coming.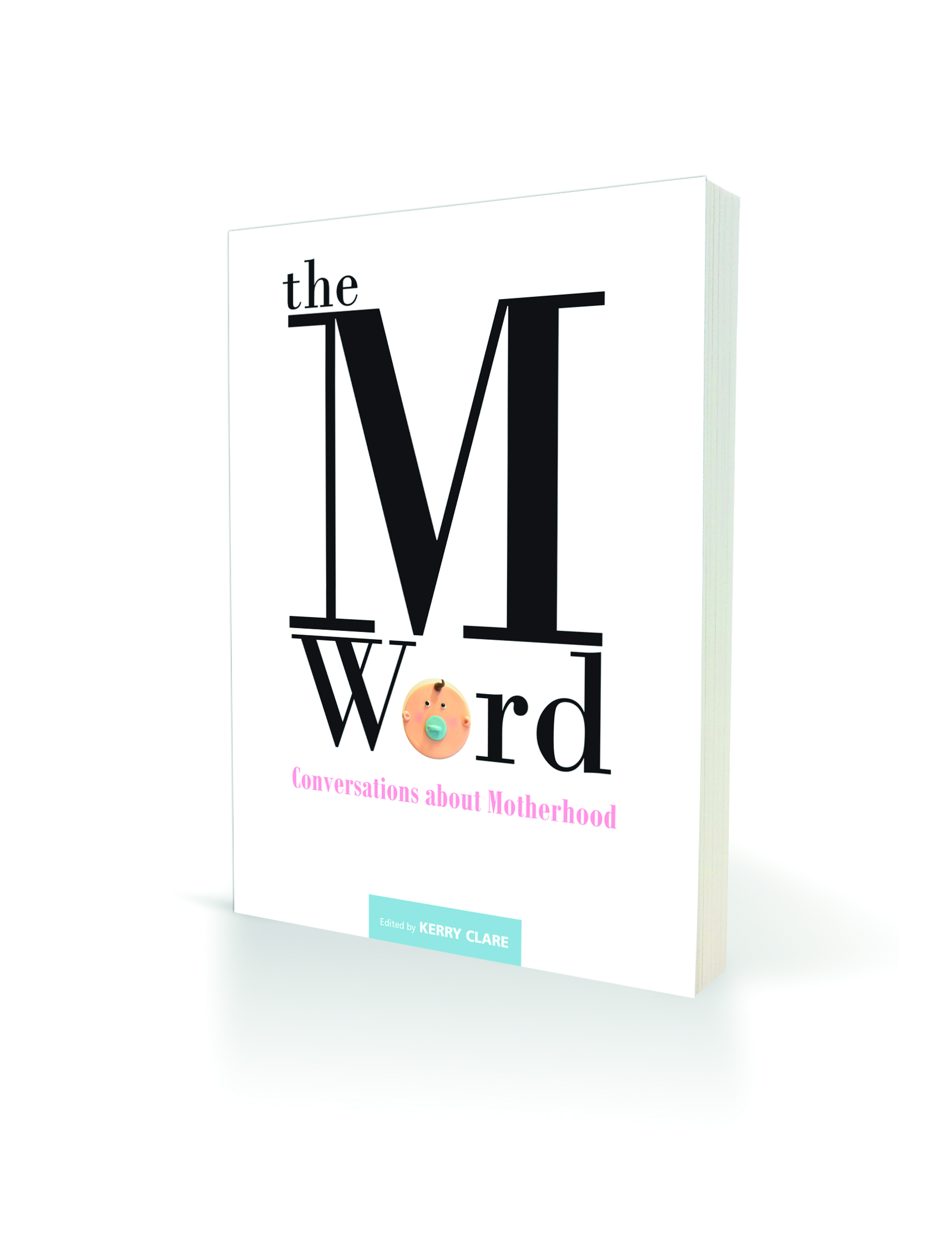 I'm not sure when I last touched base here about The M Word: Conversations About Motherhood, which is forthcoming from Goose Lane Editions in April. I suspect that the last time I did, the book had a different title, was still more a manuscript than an actual book. But a lot has changed since them, and you will notice that this book even has a cover, thanks to the talents of Goose Lane's Julie Scriver. (It is to our great joy that the cover image includes a baby with a soother. Soothers are sacred objects in our household. If we had a family coat of arms, a soother would be in it.) The essays themselves have been strengthened with the deft editorial hand of Bethany Gibson, which whom it has been a privilege and pleasure to work with. Publisher Susanne Alexander and everyone at Goose Lane (including the wonderful Colleen Kitts-Goguen) has made an enormous investment in this project, which I am so grateful for and amazed by. To think that just two years ago, this book was just an idea sparked by a discussion with my friend Amy Lavender Harris, and how far we've all come since then. An ARC of the book arrived in my mailbox at the end of November, and what solid proof of this book's realness. Terrifying and oh, so exciting.
And of course, the best thing about my book being an anthology is that it's not my book after all, but rather our book. I can tell you that this book is wonderful and important, and not be conceited, because I'm not talking about me, but us. Excellent essays by Heather Birrell, Julie Booker, Diana Fitzgerald Bryden, Myrl Coulter, Christa Couture, Nancy Jo Cullen, Marita Dachsel, Nicole Dixon, Ariel Gordon, Amy Lavender Harris, Fiona Tinwei Lam, Deanna McFadden, Maria Meindl, Saleema Nawaz, Susan Olding, Alison Pick, Heidi Reimer, Kerry Ryan, Carrie Snyder, Patricia Storms, Sarah Yi-Mei Tsiang, Priscila Uppal, Julia Zarankin and Michele Landsberg. And me. My essay is important because no wonder what tender thing each of the other writers is laying bare, she is not writing about the time she had an abortion, and so at least there is that.
As I wrote here recently, for it had just occurred to me, the literary non-fiction anthology is a revolutionary act. Though in my mind it has also had an element of ephemerality about it. It's the literary equivalent of, "hey kids, let's put on a show!" and it's very much of its time instead of for all time. Except that maybe, perhaps, it's more than that. Which I've been thinking about the last few days as I've been rereading Dropped Threads: What We Aren't Told by Carol Shields and Marjorie Anderson. That book has come to serve as a reference point—it was so popular, a Carol Shields project, so ubiquitous—that I think some of us have forgotten what a powerful, incredible collection of essays it actually is. I think that so much about womanhood much be discovered over and over again, and that's why these anthologies are important, these stories set down and together. Women making our own histories where there before has been centuries of silence.
This week I was thrilled and grateful to see The M Word included in the Quill & Quire 2014 Spring Preview. It's nice to know there are other people looking forward to our book. And if you happen to fall in this company, I'd ask you to pre-order the book from your local bookstore. Perhaps also think of including it in your book club's schedule this year? It's an engaging book that will definitely incite discussion, one that will probably continue even after the wine is drunk.