November 18, 2013
GlobeBooks Review: Ann Patchett's This is the Story of a Happy Marriage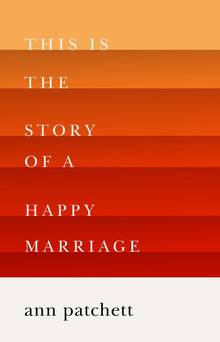 I had the great privilege of reviewing Ann Patchett's new book, the essay collection This is the Story of a Happy Marriage, and my review appeared in The Globe and Mail this weekend. The book was an absolute pleasure to read and reread, and to explore in writing.
"Patchett expounds on her craft with the verve of Annie Dillard in The Writing Life, but with both feet on the ground. She also makes explicit her influence by Joan Didion, revealing in Do Not Disturb that she's been rereading all Didion's books, which shows, and works to her detriment because she isn't Joan Didion, which also shows. Though to be Joan Didion (who, it must be noted, got her start writing for Vogue) is a lot to ask of anyone, and some of Patchett's best essays are of Didion's calibre. She may well prove to be to the contemporary mythology of Tennessee what Didion is to California, with her own particular bent*."
Read my review here!
*I kind of see Patchett as the anti-Didion, actually, particularly when she throws out the line, "I didn't worry much about snakes" in her essay "Tennessee".  If you've read much Didion, you'll know what I mean by that.