November 12, 2013
The Fire Dwellers: Margaret Laurence and Bettys Friedan and Draper
If Margaret Laurence's The Fire Dwellers were published today, critics would be lauding its uncanny sense of the contemporary moment, how Laurence dares to voice the unspoken truths of motherhood, her pitch-perfect portrayal of the subtleties of maternal ambivalence. Published in 1969, Laurence's fourth novel belongs with Atwood's The Edible Woman and Phyllis Brett Young's The Torontonians as essential Canadian novels born out of the world of The Feminine Mystique. Which puts the book's contemporary moment-ness in question, but then the lessons of The Fire Dwellers don't tend to be the kind we pass on to our daughters, however much to their detriment. Not that they'd listen anyway. Isn't it funny how the history of feminism is so profoundly uncumulative? How we have to learn it for ourselves over and over, and it's a revolution/revelation every time?
But then The Fire Dwellers is largely about su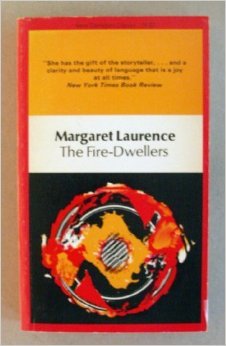 ch disconnectedness, between generations, between spouses, friends, between the personal and the political, and—in the case of protagonist Stacey MacAindra—from one's self, from one's own life. Stacey is 39, sixteen years married, mother of 4, and according to the sensationalist copy on my Seal Book paperback, she's looking for a lover. Which isn't really true, though it's probably a good way to sell a paperback. Anyone who has read the book, however, will tell you that she is looking for is herself beyond her oppressive roles of wife and mother. Roles which aren't strictly oppressive; "They nourish me and they devour me too," she writes of her children, and it's in this in-between where she's stuck, imagining the various ways she is destroying her children (by being overbearing, by too much attention, with her anger, all of these suggestions underlined by "helpful" magazine articles suggesting as much) and/or all the ways they would be destroyed anyway if she somehow managed to get away from them.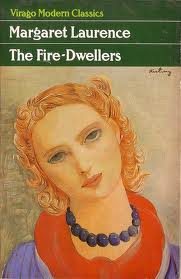 Through the novel, Laurence plays headlines from television news programs, broadcasting war, turmoil and unrest around the world. In one sense, the headlines are juxtaposed with the domestic, but we soon come to see that these are parallel, that the home-front is no safe haven after all.
"I can't forget that piece in the paper. Young mother killed her two-month-old infant by smothering it. I wondered how that sort of thing could ever happen. But maybe it was only that the baby was crying, and she didn't know what to do, and was maybe frantic about other things entirely, and suddenly she found she had stopped the noise. I cannot think this way. I must not." 
Children are hit by cars and killed, neighbours attempt suicide, Stacey and her husband worry about money, she fears that Mac is sleeping with his secretary, her youngest still isn't talking (and what has she done to her to make this go wrong, Stacey wonders), and just as terrifying as the suffocating demands of motherhood is considering who she will be once the demands are rescinded, when the children are older. Who will she possibly be then?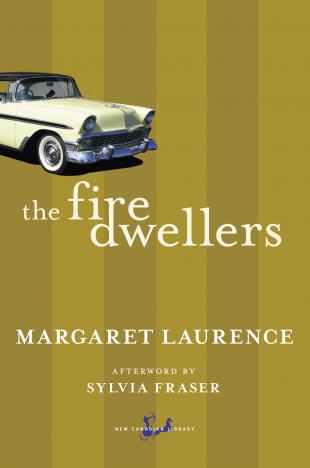 Laurence's The Diviners is so central to my literary consciousness, and I couldn't help but see Stacey in the context of the Manawaka she'd fled from as a young woman, and in relation to Morag Gunn whom she'd stood apart from as a child but whom she'd have so much to talk about if they met up again in adulthood. And I was surprised to discover that Morag didn't even exist when Laurence wrote The Fire Dwellers—The Diviners would be published 5 years later in 1974. But in The Fire Dwellers, you see the roots of The Diviners taking shape, its ideas and experiments with narrative and form.
Stacey MacAindra is Betty Draper, is calling out for Betty Friedan, though fat load of good a book is going to do her. (I always find it interesting when people critique Betty Draper's character for her obviousness to Friedan, as though one day every woman in America read The Feminine Mystique, and society flicked a switch). Stacey MacAindra is also so many of us, as we remarked at my book club the other night. "Maybe we all turn into Stacey MacAindra sometime…" as I tweeted last week. Women for whom the day is never long enough to encompass all the things we want to do, all the people we want to or need to be. Women for whom motherhood and selfhood become a battle, with wifehood thrown in for good measure. You'd throw it all away, if you weren't tied to it inextricably.
Stacey's green slacks are dated, and so is her slang, but absolutely nothing else is in this novel which 45 years later is a challenge to and a reflection of the world at once.