October 20, 2013
Animal Stories (including woolves!) at the Gardiner Museum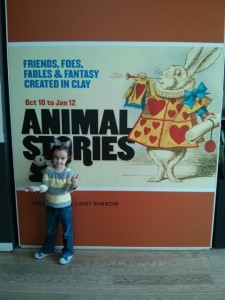 We went to the Gardiner Museum today to see the Animal Stories exhibit.
"Elephants, leopards, dogs, squirrels and dragons… From exotic creatures, household pets, urban wildlife to mythical beasts, animals have been an active part of human experience, an inexhaustible trigger of the imagination. Animal Stories presents the many tales of our encounters with the animal world, shedding light on how our social, symbolic, affectionate, scientific and utilitarian relationships with animals have been visualized through ceramics from the 17th century to our day."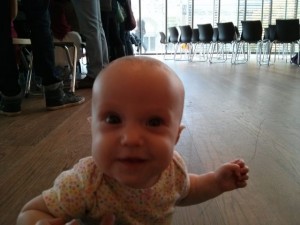 Fantastic events are scheduled as part of the exhibit, and today we were happy to catch the first of the Kids Can Press Reading Series, today with the lovely Kyo Maclear reading Virginia Wolf (with the assistance of her entire family). Afterwards, the kids got to make their own Virginia Wolf ears (which alternate as a big blue bow, depending on one's mood).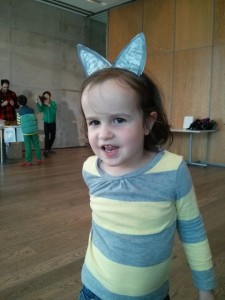 Three readings are left in the series: Wallace Edwards on November 10, Eugenie Fernandes on December 8, and Nicholas Oldford on December 15. (And we got free passes for the museum through the Sun Life Museum and Arts Pass at the Toronto Public Library. Such a great deal!)