October 10, 2013
Breastfeeding Babies in Picture Books
Every week is Breastfeeding Week at my house, which is my best excuse for being a few days late with this post specially designed to coincide with World Breastfeeding Week (which ended on Sunday). But let the festivities continue by picking one of these great picture books that celebrate and normalize the image of nursing mothers. These are not books about breastfeeding, but instead stories with breastfeeding taking place in the background, with breastfeeding as part of ordinary life, just like it is in the real world.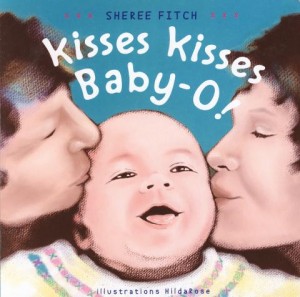 Kisses Kisses Baby-O! by Sheree Fitch and HildaRose: Baby love is bursting from the pages of this board book whose story narrates the pattern of a baby's day. And a part of that day is "Shhh. Hushtime. Slurping Burping Snuggle Huggle Sleepy Sleepy Baby-O", the accompanying illustration of the nursing baby from its Mama's point of view. Even better: families of all different races are depicted in the book, which exists also in French and Mi'kmaq translation. (And do check out a the scene about expressing milk into a bathtub in Sheree Fitch's novel for adults, Kiss the Joy as it Flies, which includes the line, "Holy shit… you're like a goddamn cow").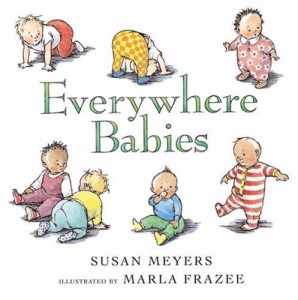 Everywhere Babies by Susan Meyers and Marla Frazee: This beautiful book with its bouncing rhythm never ceases to be a joy to read aloud, and I especially love that the babies in the book belong to so many different shapes of family. But this book is most remarkable for featuring my favourite image of a breastfeeding mother ever, for she is reading, and as far as I am concerned, that's the only way to do it.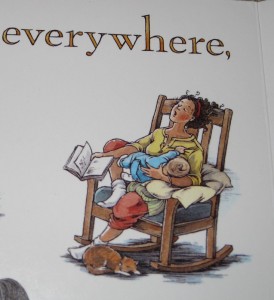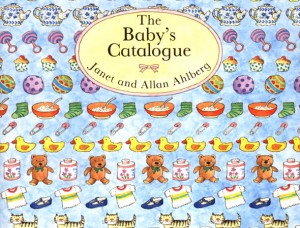 The Baby's Catalogue by Janet and Allan Ahlberg: My copy of this book is disgustingly battered and covered in food splatters because we took it everywhere when my older daughter was little. It's one of the lesser known books by the Ahlbergs, the creative team behind Each Peach Pear Plum and The Jolly Postman, and is full of several stories through images of different babies and families going about their day. A day which involves mealtimes, of course, and breast-milk is just one of many items on the menu.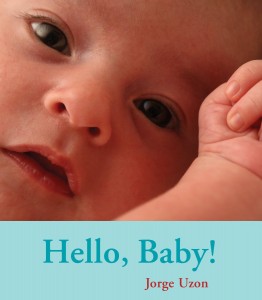 Hello Baby by Jorge Uzon: This is the first in a series of four board books by Toronto photographer Uzon which document the first year of his baby's life. That baby is brand new in Hello Baby, which documents the baby's tiny fingers, tiny toes, and his very first feeding at his mother's breast.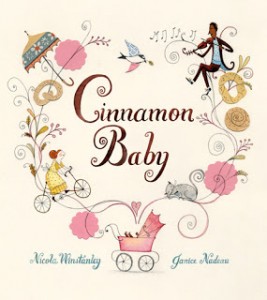 Cinnamon Baby by Nicola Winstanley and Janice Nadeau: Cinnamon Baby tells a story that's familiar, as a new baby cries and cries but nobody knows why. Breastfeeding in just one of the soothing methods the baby's mother attempts, along with puppetry, juggling and walking on her hands, but nothing works. The solution to Baby's woes turns out to be its mother returning to her essential self by going back to work at her bakery–the child is finally quieted when the smell of cinnamon bread fills the air.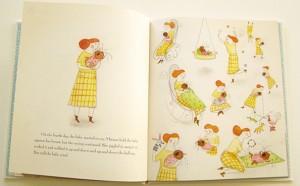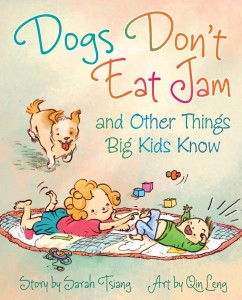 Dogs Don't Eat Jam (and Other Things Big Kids Know) by Sarah Tsiang and Qin Leng: This is "What to Expect When You're Becoming a Big Sister" in the  guise of a guide to babies that's written from Big Sister's perspective. "So you've been born! Congratulations…" it begins, and goes on to outline to the newborn all he/she has to look forward to. "You're learning to drink milk," Big Sister patiently explains, with an accompanying illustration of Mom with baby at her breast, before going on to show that Baby will learn new things every day.
Note that Sarah Tsiang is also the poet Yi-Mei Tsiang whose award-winning collection Sweet Devilry includes some of the best poems about motherhood I've ever encountered: "Learn a good latch, Kiddo–/ It pays to hold on/ to someone you love."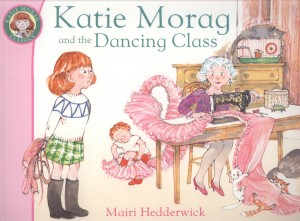 Katie Morag and the Dancing Class by Mairi Hedderwick: I love the Katie Morag series for a million reasons, including the map of her island village at the beginning and end of every book, how the characters challenge gender binaries, the clutter in the corners of every illustration, and Katie Morag's irrepressible spirit. These books are so vivid in their realness, and accordingly, breastfeeding is depicted. In this story, Katie Morag's mother is shown breastfeeding Baby Flora Ann (as Little Brother Liam tries on a pink tutu), and the chaos of their household is all a-swirl around her.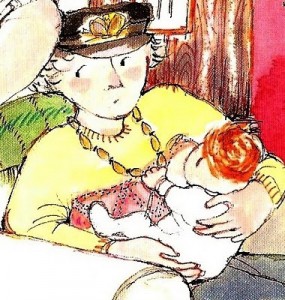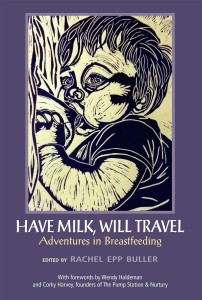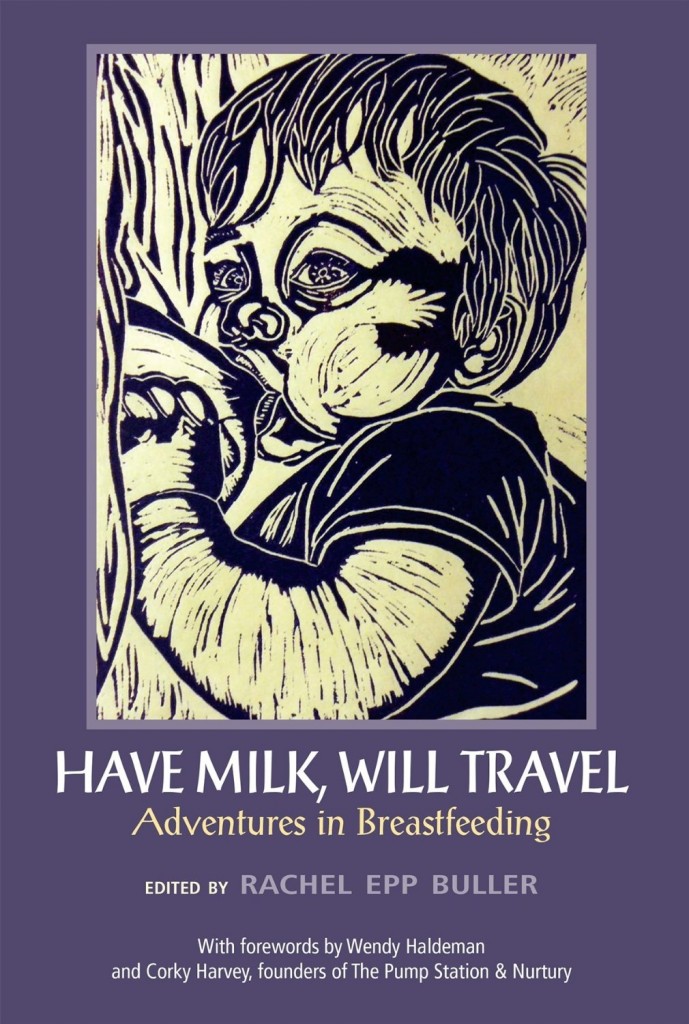 Have Milk, Will Travel: Adventures in Breastfeeding by Rachel Epp Buller (Editor): Not a picture book, but a brand new anthology from Toronto's Demeter Press, a collection of short essays and anecdotes from breastfeeding mothers in the trenches (and some who were lucky to escape with their lives). Breastfeeding is often presented as an all-too serious, divisive issue, but these essays are light and humorous, and will provide any expectant mother with great perspective, and makes a fun read for those of us who've been there.