September 16, 2013
Down with Princessery!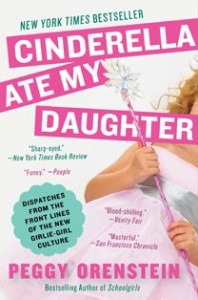 (This piece is cross-posted at Bunch)
With the end of summer, the kids have come home from fishing down at the proverbial crawdad hole, and are now settling back into gender roles as dictated by toy marketers, because let's face it: our boys will be boys and our girls will be princesses.
But not so fast…
Listen, I've read my Peggy Orenstein, and I've got an opinion or two about the effects of "princess culture" on boys and girls alike. And so since before my daughter was born, I've been unabashedly brainwashing her with my own politics, a plan that has been foolproof so far*. A parent has to have a weapon or two in her bag to use against the big bad world, and these are the ones that have worked for me, but have also served as great reads at the very same time.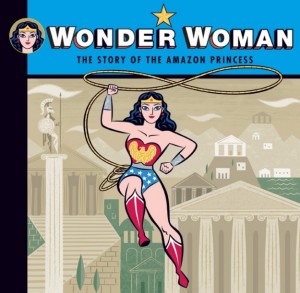 Wonder Woman: The Story of the Amazon Princess by Ralph Cosentino: Wonder Woman is the third of Cosentino's manga-style picture book introductions to classic comics. He tells the story of Diana, the Amazon princess who didn't want to be just a princess, and chose to spend her life fighting for justice instead. My daughter remains curious about why Wonder Woman has to battle the forces of evil in her underpants, but as princess role models go, you could do worse than this one.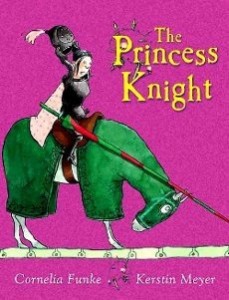 The Princess Knight by Cornelia Funke and Kerstin Meyer: Princess Violetta is raised in the same fashion as her big brothers, although they laugh at her futile efforts to mount a horse while wearing heavy armour. This makes her all the more determined to prove herself as brave and strong, so she begins sneaking out after dark and practicing a knight's skills in her own way. She eventually becomes so adept that she ends up winning her own hand in marriage (long story) and thus is granted the independence she desires.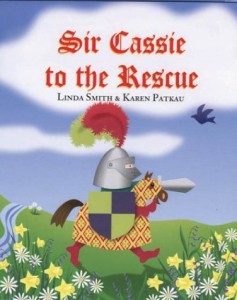 Sir Cassie to the Rescue by Linda Smith and Karen Patkau: "Cassie read a story about knights…" this book begins, and when she finishes reading, Cassie tries to cajole her brother into a game of knights. Just one problem: neither of them is interested in being the damsel in distress. After trying out other options, and constructing a variety of marvelous castles in the living room, Cassie and her brother come up with an ingenious solution to their problem. And then Cassie opens a book about pirates, and her imagination starts running wild again…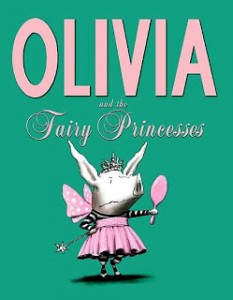 Olivia and the Fairy Princesses by Ian Falconer: At first glace, it looks like a Princess book, complete with tiara, magic wand and Olivia's name in pretty pink. But a close look at Olivia's facial expression reveals that this book will be an examination rather than a celebration of princess culture. Falconer is shameless in his anti-princess agenda, but the story is still funny for kids, and poses questions worth asking your sons and daughters: why are princesses so lacking in cultural diversity? And "If everyone's a princess, then princesses aren't special anymore… Why do they all want to be the same?"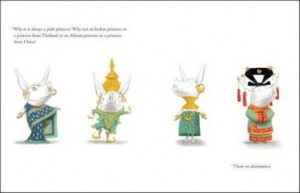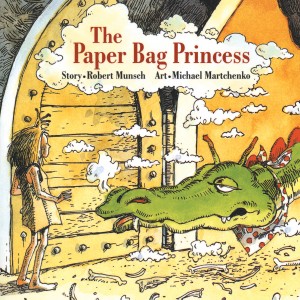 The Paper Bag Princess by Robert Munsch and Michael Martchenko: I know you've read this one already, but it's still so good after all these years. Standout lines are, "You look like a real prince but you are a bum" and the best and most genre-defying conclusion of any book ever: "They didn't get married after all." Final image is the spirited princess dancing off into the sunset, kicking up her heels, arms embracing the world.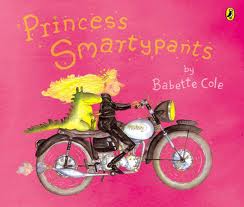 Princess Smarty Pants by Babette Cole: "Princess Smartypants did not want to get married. She enjoyed being a Ms." In order to deal with the annoying throngs of suitors turning up at her door, she sets impossible tasks that defeat every one of them—until Prince Swashbuckle arrives. He manages to jump through every hoop she throws him, proving himself quite up to the job of winning her hand except for one thing: Prince Swashbuckle doesn't think that Princess Smartypants is so smart. And it's too bad for him: Smartypants turns him into a toad. Obviously, they didn't get married after all either.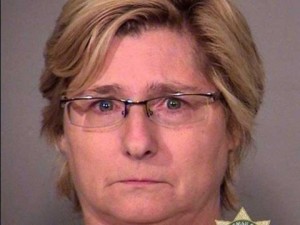 And finally, someone needs to write a picture book about The Cockfighting Princess. Irina Walker, the third daughter of the exiled King of Romania, has been charged with running illegal cockfighting events in Oregon, even selling refreshments to spectators. This serves as a most important lesson for little girls everywhere: even cockfighting princesses are not above the law.  And that princessing and glamour do not always go hand and hand.
*I know, I know. This is going to backfire at some point. But in the meantime, I want to provide my girl with a foundation that underscores the limitlessness to who she might possibly become as a human being.