February 19, 2013
My review in The Rusty Toque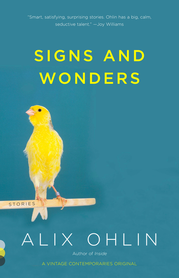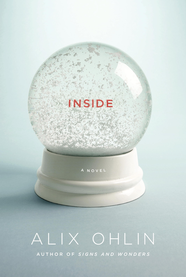 I am very excited to have a review appear in the new issue of The Rusty Toque, because it puts me in good company, and because I get to go about literary criticism at length. From my review of Alix Ohlin's books Signs and Wonders and Inside:
"Read enough of Alix Ohlin's new novel and the word "inside" becomes conspicuous, begins to assume invisible italics everywhere you spy it. For example, in the following sentence: By this point, it's impossible to review either of Alix Ohlin's new books inside a vacuum.
Ohlin's novel, titled Inside, was nominated for the 2012 Scotiabank Giller Prize and the Rogers Writers' Trust Fiction Prize, and even endorsed by Oprah. On the flipside of all the hype, both Inside and Ohlin's short story collection Signs And Wonders were the subject of a spectacularly nasty review in the New York Times, critic William Giraldi declaring Ohlin's use of language to be "intellectually inert, emotionally untrue and lyrically asleep." Borrowing the "immortal coinages" of a few dead men and employing clichés of his own, Giraldi takes care to define Literature proper and situates Inside far outside its bounds. (I will cease with the italics now, but you see what I mean.)
So the reviewer encounters these books now with an awkward self-consciousness, and, though Inside and Signs and Wonders both deserve to be considered in their own rights, each book as a self-contained universe, the world beyond can't help creeping in."
Read the rest here.