April 4, 2012
Knee deep in the hoopla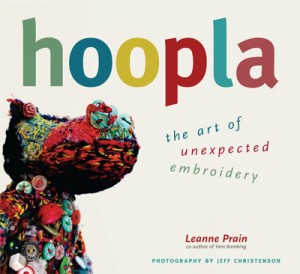 According to Heather Mallick, we're all mad women now (to which some would respond, "Speak for yourself, Heather Mallick", I'm sure, but not me). And then Erica Jong does something the same but backwards in defending the feminist revolution. In more about feminism, the very wise Rachel Power suggests that Elisabeth Badinter has the wrong targets in her sight. The wonderful Sweet Devilry makes the Gerald Lampert Award shortlist! On Cindy Sherman and women's work in art. Did you know that Jane Gardam writes for children? I just found out and have ordered a copy of her novel Bilgewater. Roger Sutton responds brilliantly to the "debate" about adults reading YA. "Frogs" from Heather Birrell's forthcoming collection Mad Hope is now available as a free e-story.
And in "more about my friends" news, I once spent a year sitting across the circle at the library's Baby Time from a woman I always wanted to get to know, and when I did, I discovered she was wonderful, a book designer, and that she'd designed one of the first books I professionally reviewed. She's Diane Robertson, and along with Mo Willems and Elizabeth Mitchell, she's been one of the great finds of my mothering life, and I'm so excited that she's won a first prize in the 2012 Alcuin Awards for Excellence in Book Design for Hoopla: The Art of Unexpected Embroidery.
Finally, this year I once again served as a judge for the OSSTF Student Achievement Awards, and the very deserving winners are celebrated here in a video that's guaranteed to make you cry.