February 5, 2012
Our Saturday Morning Book Crawl
On Friday, I read about the opening of Sellers & Newal, a new bookstore on College Street, and then hatched a plan for a Saturday morning book crawl. In order to make a "Saturday morning book crawl" attractive to my husband, I mapped out a route that involved stopping at Sam James Coffee Bar, and breakfast at the Lakeview. It was a sunny, gorgeous morning and felt just like springtime. The walk down to Dundas and Ossington was particularly lovely because we hadn't seen the sun in ages.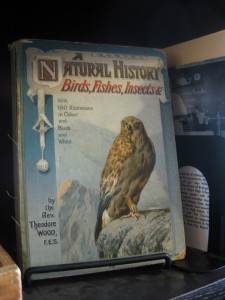 After breakfast, we walked west on Dundas to The Monkey's Paw, where I'd never been before but had heard so much about. It's a bookstore of secondhand curiosities, and if we hadn't had a monster child in tow (with a case of the "nearly-threes"), we could have browsed for ages. Highlights included vintage cookery books, a wall of Penguins, Toronto-health pamphlets on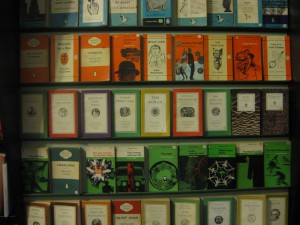 baby-rearing from the '40s, a book by Shari Lewis on making puppets and several old typewriters whose Hs Harriet wanted to press. Old atlases, books about UFOs, goatherding and sex. The air was marvelously redolent with dustiness and books— "something smells funny in here," was how Harriet so charmingly put it as soon as we walked in the door. I ended up getting a copy of Dennis Lee's Garbage Delight, which I'd never read before but it turns out to be the best of all wonderful his picture book. (My favourite poem inside is "Worm".)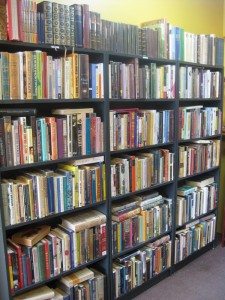 Then we went to the new store, Sellers & Newal, and I browsed while Harriet (who had decided she wouldn't wear shoes) was held captive in her stroller, and read to from Garbage Delight by her father. So many cool books here, and not much dust because the store is brand new (as well as bright and airy). Lots of good Canadian fiction, books on advertising, typography and graphic design, a set of Andrew Lang's Fairy Books, affordable paperbacks, collectable hardcovers, and a shelf that was built out of a coffin. Oh my! I was happy to get a copy of Steven Heighton's essay collection The Admen Move on Lhasa.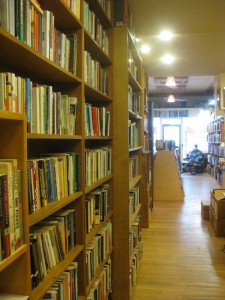 And then finally to Balfour Books at their excellent dust-free, light-filled location near College and Bathurst. Which is where my family won the Patience Prize as they sat up at the front near the door (you can see them in the picture) and not once asked me if I was done yet. And because they were so considerate, I did my best to be done as yet as possible. I finally got my hands on a copy of Robertson Davies' The Rebel Angels, which my friend Patricia has recommended, because she says that those of us who only read Fifth Business in high school don't know Robertson Davies at all.
And by then it was nearly naptime, so to home. Harriet was wished good dreams, and I curled up on the couch and read and read and read (and knit).