September 7, 2011
September is insane, no?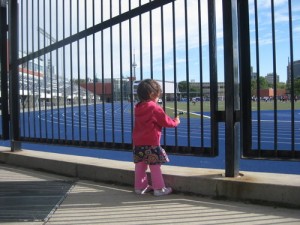 September is insane, no? And I don't even have children going back to school. (I do have one child who has recently gone onto a playschool wait-list for next September however, which has been a more emotional experience than one might expect. It looks like I'm going to be one of those parents after all). Anyway, for some reason, I decided that now would be the best time for me to read Henry James' The Wings of the Dove, that reason being that I'd come to James on my to-be-read shelf, and to skip him for something lighter would be a violation of book selecting rules, and also an indication that I'd probably never read Henry James' The Wings of the Dove ever.
So I'm reading it. It's pretty wonderful. I do sometimes wonder if there aren't ways Henry James could have expressed his ideas with a bit more clarity, but I'm enjoying the book much more than I liked What Maisie Knew when I reread it a while ago. Progress is slow, and I'm about halfway through. Also finding that avoiding reading James is enabling me to get a lot of other work done, plus I'm reading Granta 116 and Stephanie Bolster's remarkable collection White Stone: The Alice Poems.
Anyway, the day after I started reading The Wings of the Dove, four books came in for me at the library, I got two freelance review jobs, and now I also have to read Rebecca Rosenblum's new book The Big Dream in the next very little while because I've been honoured with the task of conducting an interview with her at her book launch on September 20th. The Canadian Bookshelf wheels are also spinning madly at the moment, because it's publishing's big season and so much is going on. Case in point, the three literary events going on tonight, each of which I'm longing to attend, but there will be just one, alas.
The opposite of all this, of course, would be a life devoid of everything I've ever wanted, and so you won't hear me complain. Let's take up a bit more Henry James now while the baby's asleep, and my tea has just cooled enough to drink.