May 31, 2011
Magic Cities at the Osborne Collection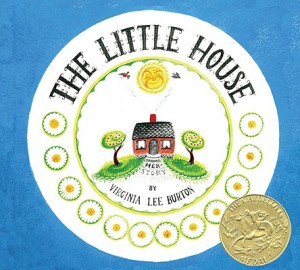 I wish I'd written this post weeks ago, because it would have given you more than four days to make your own visit to the Osborne Collection of Early Children's Books (at the Lillian H. Smith Library) to see the Magic Cities Exhibit, which closes on Saturday (June 4). But I couldn't have posted it, because I only went to the exhibit yesterday, but I'm putting this post up anyway in order to urge all those who can to go and see it for themselves.
I've written about this before (scroll down), but I love houses, and literary houses in particular: Howards End, To the Lighthouse, Anne of Green Gables (and the girls of Lantern Hill. New Moon, Silverbush etc. Clearly LM Montgomery loved houses too). Most of my favourite books have a house at their centres, and it was the case when I was little too– I loved the way illustrations showed houses with a wall removed so that you could see life going on inside it. (I still feel similarly when the outlines of rooms from a demolished buildings are visible on the wall of the house still standing next door). I loved Virginia Lee Burton's The Little House, as well, and now so too does Harriet.
So it was with great joy that I discovered that the Magic Cities exhibit is all about houses. Pop-up books with castles inside, picture books about how houses are built, and the parts of houses, and the early ways that children learn about architecture. (Though, surprisingly, I did not see reference to A House is a House for Me). Novels about houses like Green Gables, and Green Knowe, that Little House on the Prairie, and books about neighbourhoods, and different kinds of cities and towns. Lovingly curated with every wonderful book you've ever forgotten, the exhibit features books old and new, original artwork, and plenty to reflect on and delight in. So glad I got to take a look at it before it turns over to the summer exhibit (which is Turtle Mania! I'll be checking that one out too).