May 16, 2011
On the resistance: books, e-books and the future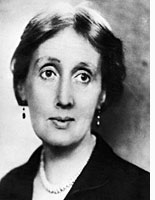 Natalee Caple anticipates my reaction to her essay "Resisting borders", noting that to be the e-book doubter that I am, I am therefore "an unforgivable elitist who really fears becoming antiquated and so losing [my] bragging rights". And I'm not sure about that, putting my doubting more down to me being the kind of person who carried a Sony Sports Walkman until 2002, and only stopped buying VHS a couple of years ago. But yes, it's also about my love of books, and while I am as concerned as Caple about current threats to literary culture, I remain unconvinced that e-books are the answer to our prayers and not just cause to say another one.
First, because if we're going to talk about "elitist" (and let's face it, I don't want to. As soon as anyone uses the word "hegemonic", I start tuning out. I didn't do that well in grad school), I'm not sure books are the culprit. Sure, e-books are accessible to writers, but in order for somebody to read one, they have to spend a couple of hundred dollars on an electronic device (that has potential for bugs in hardware and software, is going to end up obsolete in a matter of months, then live forever more in a landfill, leaking toxins into the ground). A book, on the other hand, is accessible to anybody for has the good fortune of literacy and a couple of bucks. Plus, books can live long, long second-hand lives that the e-book will only ever dream about.
For writers, on the other hand, I am not entirely convinced I want publishing to be quite so accessible. In "A Room of One's Own", Virginia Woolf wasn't writing about publishing. She was writing about what a woman with the appropriate brains and talent requires to actually get down and write, and she certainly wasn't prescribing the writing life for everyone. (You want an elitist? Introducing Virginia Woolf. I think she'd also fear being tarred as a supporter of "midlists" out of disdain for anything "mid.") Yes, traditional publishing structures have kept diverse voices from telling their stories, and mechanisms have to be in place for this to keep changing, but I do value traditional structures for keeping truly terrible writing at home in the drawer where it belongs. My strong feelings in this area come from an experience I had which involved me having to read ten self-published novels which were so unbearably, unequivocally awful. And whose writers were so unbelievably arrogant that they believed they could publish a book even though they evidently had never read one, and certainly had no idea how to use the materials a book is constructed of (like plot, character, words, grammar, layout, etc.). This kind of access is good for nobody (and enables self-deluded would-be writers to waste extortionate amounts of money). Natalee Caple has a noble dream of re-inventing democracy, and that's fair enough, but I wonder if she'd have a different point of view had she had to have read those ten books I did.
I am however (and so would be Virginia) fully on board with Natalee Caple's plea for the midlists, that publishers' drives for best-sellerdom does literature a disservice. That Lynn Coady's Play the Monster Blind is out of print, for example, is ridiculous and tragic, but at least I found a second-hand copy that will now live forevermore on my bookshelf. Would I have had such fortune if Play the Monster… had been an e-book, however? If Play the Monster… had been an e-book, wouldn't it have been published in a format that no device would be able to read now? (I always find myself thinking of the laserdisc at times like these).
Natalee Caple is so right, right, right in her enthusiasm, in her hypothoses about technology breaking down borders, and in her faith in the future of books in general. It's not all about us and them though, or this and that, or about throwing out babies or bathwater. (It also isn't about how the average reader is on Twitter, because most people really aren't on Twitter. Broadly speaking, this is a fact.) But it's about treading ambitiously (as Natalee is doing), and carefully (as I am inclined to do), breaking down the right borders and ensuring that the way forward will only make our literature better.