January 4, 2011
New website for Literature for Life!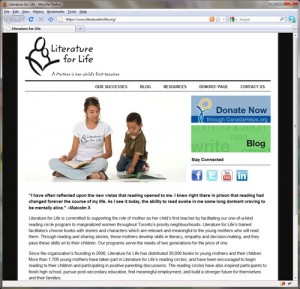 I'm very excited about Literature for Life's new website, which Stuart and I have been working on together for the past month. And now it's done. It's a gorgeous site for an excellent organization, which runs reading circles for pregnant and parenting teenagers in Toronto– go here to find ways in which you can offer your support.
I'm also looking forward to co-administering the Literature for Life blog from here on in. Hope you'll stop in from time to time.