November 18, 2010
Behind every TPL Librarian…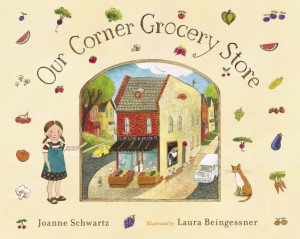 In my experience, behind every Toronto Public Library librarian, there is a little bit of awesome. Take TPL Librarian Martha Baillie for instance, whose awesome behind her is the acclaimed and wondrous The Incident Report. I've already mentioned our local librarian Mariella, who goes around the world telling stories, but we get to hear her in our neighbourhood every week. A whole lot of awesome, I thought, but it turned out to not even be the half of it.
For the last month, we've been attending the toddler program at the Lillian H. Smith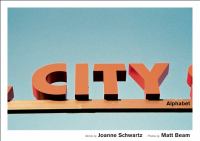 branch, being just on the verge of having outgrown Spadina Road's Baby Time. And we love it– Harriet gets to run around, gaze at big kids, misbehave, sing songs, play games, do the beanbag song, and hear stories read by Joanne, who we adored from the get-go. Back at Spadina, I was telling Mariella about how much we were enjoying it, and she asked me if we'd read Joanne's books.
"Joanne has books?"  I asked. Of course she does, and Mariella directed us to Our Corner Grocery Store and City Alphabet. The marvelous Joanne is actually Joanne Schwartz, who is as talented at writing books as she is at reading them. And I've really enjoyed them, her text perfectly complementing the images by photographer Matt Beam and illustrator Laura Beingessner. Both are generically urban enough to be from anywhere, but I can't help but see Toronto on every page. Both books, in very different ways, celebrating urban communities and particular uniquenesses that characterize the places where we live.