September 22, 2010
There is no such thing as a canon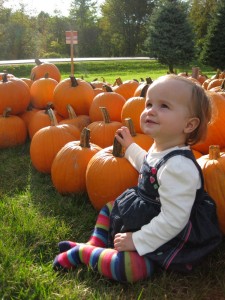 All the books of my dreams are coming out in the UK this fall: I want to read Comfort and Joy by India Knight, Started Early, Took My Dog by Kate Atkinson, and Burley Cross Postbox Theft by Nicola Barker (which is epistolary and about a postbox, if a book could be so full to bursting). I am going to read Room by Emma Donaghue, which seemed like the most wretched book imaginable when I first heard of it, and I still think so, but too many intelligent readers have convinced me to go there anyway. I have just moved Alexander MacLeod's Light Lifting (which I keep calling Lift Lighting in my head) up near the top of my to-be-read stack, due to his Giller nomination, and Robert Wiersema's review. I am going to be rereading Nikolski, We Need to Talk About Kevin, and Small Ceremonies in the coming weeks. Also from the Giller longlist, I think I am going to read Lemon by Cordelia Strube, and the rest I'm not really fussed about. Because I already read This Cake is for the Party, and it was wonderful, and Jessa Crispin has given me permission to shrug off everything else: "There is no such thing as a canon — what you should read or want to read or will read out of obligation is determined as much by your history, your loves, and your daily reality as by the objective merits of certain works." Rock on, and bring on the old dead British ladies then with their hideously outdated Penguin covers and pages smelling of must.
In others, I am going to the Victoria College Book Sale on Saturday, but with a budget (how novel) and also, I am obsessive-compulsively fiction writing lately, which is wonderful, because I thought I lost the knack with the advent of my child, but I'm at 10,000 words and haven't yet thought about giving up because the whole piece sucks (and the thing about having once completed three drafts of a bad novel is that you learn that just barrelling through to the conclusion won't necessarily work out okay in the end, but at this point I still feel like there might be some worth in bothering).
And also, there is a pie in my oven. And on Saturday, that oven will be replaced with a new one that doesn't require a barbecue lighter to start.